Has your current roof suffered damage from extreme weather? Has your roof deteriorated over time? Are you in the planning stages of a new building project? Then now is the perfect time to install a new slate roof. At CMR Construction & Roofing, we help home and business owners find ways to improve the safety, beauty, and dependability of their roofing system. Here are just a few reasons why a slate roof may be the best choice for your needs.
Stone is one of the strongest and most durable materials on the planet. The slate tiles that are used for roofing are naturally occurring and have already endured the harsh conditions of nature for thousands of years. Rain, snow, sleet, drought, heat, and high winds are no match for the incredible durability of a slate roof. Many residential and commercial building companies will opt for the cheapest, minimum standard asphalt roofs on the market, leaving it up to the buyer to make improvements if desired. These flimsy shingles are easily damaged by normal wear and have a difficult time surviving hurricanes, thunderstorms, freezing temperatures, harsh sunlight, and other severe climate conditions. When you choose slate as your roofing material, you'll rest easy knowing that the interior of your home or commercial property is well defended, regardless of what is happening outside.
Conventional shingles may require repair or replacement once every decade. While it may be an affordable option during installation, maintaining an asphalt shingle roof can cost an enormous sum over time. Most households or businesses will need to replace their entire roof every 15 to 20 years, which increases the expense even more. A slate roof can last centuries if well cared for. In fact, many refer to slate as the forever roof, since it's likely a property owner will never need to invest in another roof installation again.
One of the most popular reasons for choosing slate over other roofing materials is the astounding aesthetic qualities. The beauty of a slate roof is unmatched, giving your home or commercial establishment an instant stately appearance. If curb appeal is a priority for you, then a slate roof is a must. Today's options include a wide range of colors, textures, and design patterns to match any décor preferences, from Old World Romance to Modern Minimalism. There's sure to be a slate roof option that's perfect for your personal style. Our specialists will help you design a roof that will meet your unique needs and lifestyle.
Slate roofs require less maintenance because of their superior durability. In fact, slate is resistant to rot, mold, and insects, three of the most common causes of roof problems. Additionally, slate is non-combustible and unlikely to be damaged by fire. Put simply; slate roofs require less attention because they tend to experience fewer problems.
Slate is a premium product with a price to match, but it does provide significant value considering its longevity. Despite the initial cost, slate is a wise investment over time, especially for owners that plan to keep their property into the future. Typically, slate roofs continue performing well long after other roofs have been replaced.
Are You Ready to Install a Slate Roof? Call CMR Construction & Roofing
Is it time to make the switch to a beautiful new slate roof or need roof repair service? Then call the experts at CMR Construction & Roofing today. Our team of highly trained and insured technicians is ready to help you reach your goals. Contact our office to learn more about our commercial and residential roofing services or to schedule a convenient appointment with a professional in your neighborhood.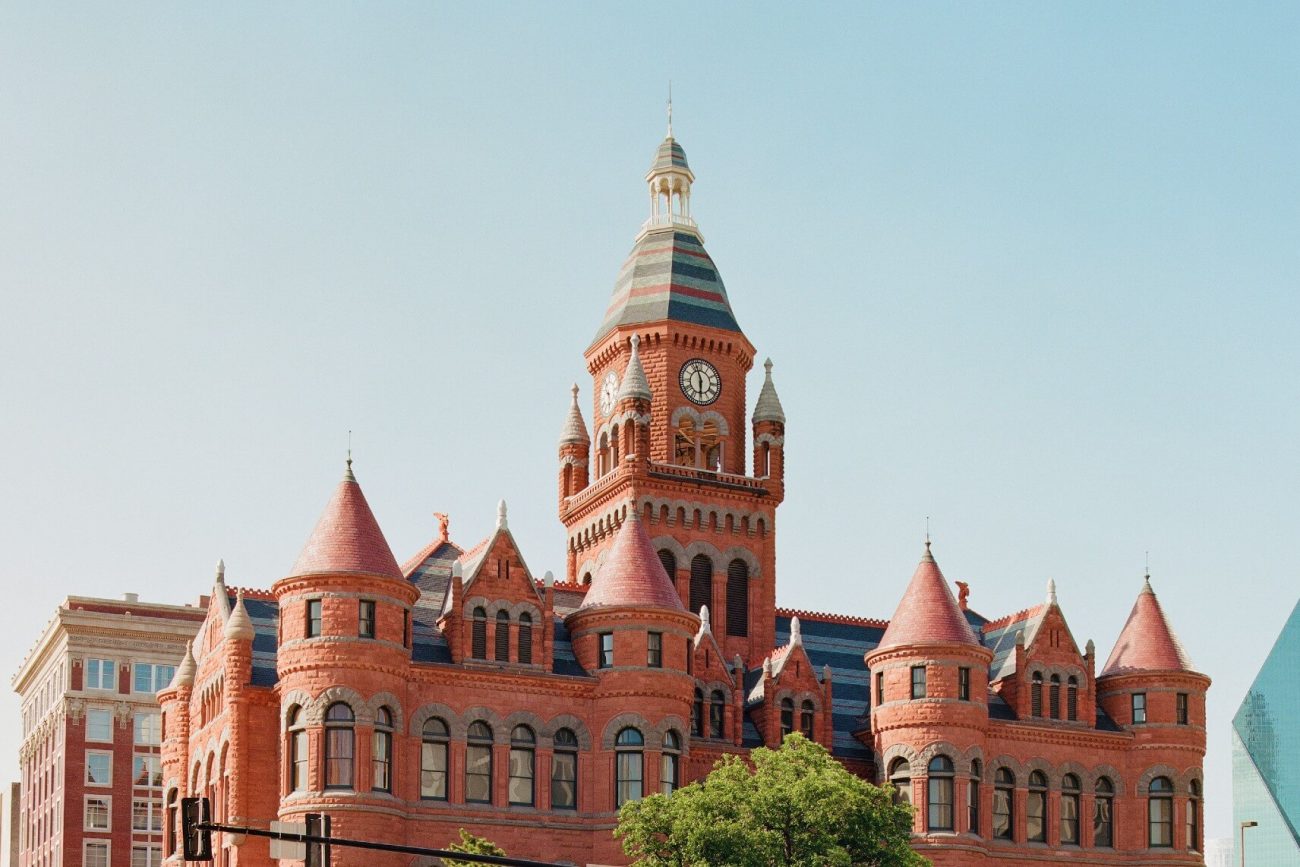 CMR used multiple colors of slate in a custom blend to create a new roof for the Old Red Courthouse that would stay true to the original aesthetic. Our team shaped, trimmed, and hand-blended the slate on-site. To create the custom turrets, our artisans made 32,000 cuts on 8,800 pieces of red slate.
CMR installed an EcoStar 12″ Majestic Slate roofing system on the National POW Museum. Our team also removed and salvaged the existing slate roof and installed a lightning protection system. 
CMR installed 280 squares of beautiful Vermont slate roof on the University of Idaho Life Science building while it was in full operation. Our team also replaced the copper work and installed GAF 60 mil TPO.
Saint Scholastica Montessori
The Saint Scholastica Montessori is a historic building in Fort Smith, Arkansas. CMR successfully installed 259 squares of roofing material, featuring slate tiles, copper accents, and EPDM.
Immaculate Conception Church
The Immaculate Conception Church in Fort Smith, Arkansas was built in 1899 and is listed on the National Register of Historic Places. Our team installed 254 squares using slate, copper flat lock, copper standing seam, and copper gutters.
Savannah, Tennessee's Hardin County Courthouse was constructed in 1894 and has served as the seat of government ever since. CMR installed a beautiful 13,770 sq. ft. slate roof complete with copper flashings and gutters. 
The McFarlin Memorial Church in Norman, Oklahoma serves as a place of worship and daycare. CMR installed 540 squares of slate tile while the church and daycare remained open.
We are proud of the recognition we receive for our craftsmanship and commitment to helping the communities we serve.