Do you Need A Roof Repair or Service?
Dedicated Roof Repair & Maintenance Services
CMR customers enjoy peace of mind. Our 24/7 emergency response team is there for you to mitigate damage following natural disasters or urgent situations. We ensure your property and people are protected and come equipped with a range of solutions for short-term security and long-term protection.
Watch the video to learn how CMR helped Terrebonne Parish's schools recover from Hurricane Ida within weeks.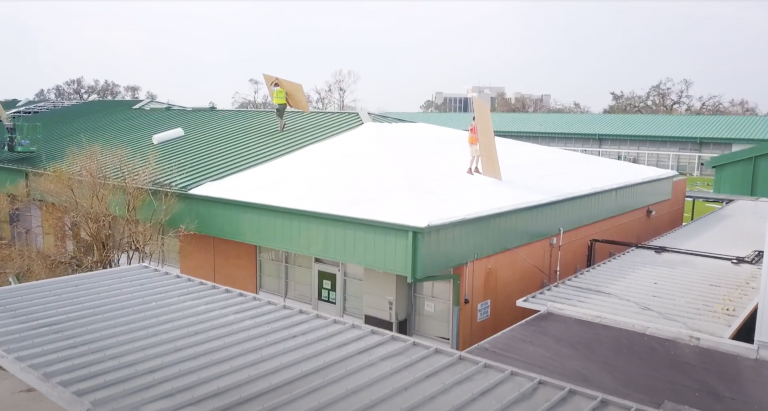 CMR ensures that your roof remains in top condition by providing top-quality materials, expert installation, routine maintenance, and rapid repair services. We are available for rapid response roof repairs as you need it to mitigate issues and keep your property protected. You can trust our team to care for your roof throughout its lifetime. 
Ongoing Service & Maintenance
Prevention is critical when it comes to the maintenance of your roof and building. Our service & maintenance program will keep your roof performing at its peak with routine appointments to inspect for any damage or minor issues that could become major over time. It's our job to identify and fix the small things along the way so you never have to deal with significant and costly problems down the line.
Request a Roof Service or Repair
We are proud of the recognition we receive for our craftsmanship and commitment to helping the communities we serve.