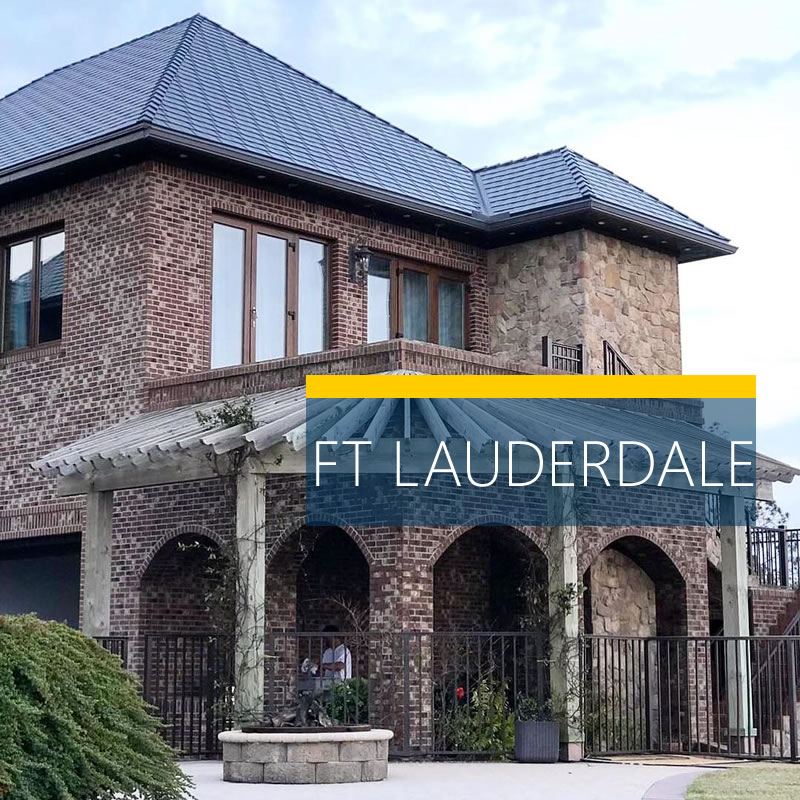 Roof Repair in Fort Lauderdale
When it comes to preserving the structural integrity of your home or commercial building, few things are more important than the condition of your roof. That's why it can be frustrating for a property owner to discover they're in need of a Ft Lauderdale roof repair or roof replacement. AtCMR Construction & Roofing, we understand how important it is for your roof installation or repair to be completed safely and accurately. Hiring a roofing company doesn't need to be a stressful process. Our team of highly trained experts always strive to provide high quality services that our clients can rely on for many years to come. Our wide range of quality materials such as tile roofing and metal roofing, ensures that your new roof will be designed to maximize the longevity and beauty of your house or business. Have you been searching online for a roofer who can offer dependable roof repair near me? Then call CMR Construction & Roofing today at 239-360-4923 to learn more about roof installation and roof repair in Ft Lauderdale, Florida and surrounding communities.
Storm Recovery Roof Repair in Ft Lauderdale
The winds from hurricanes and tropical storms can wreak havoc on rooftops. Following severe weather of any form, it's important for home and business owners to thoroughly inspect their roof for signs of damage. Failing to repair even a single tile could result in severe water damage, toxic mold growth and structural issues with the building itself. In addition, leaving broken or weak tiles in place, could invite even more issues when the next storm strikes. We believe a roofing company must make their customer's safety and satisfaction their number one goal. At CMR Construction & Roofing, we work hard to make sure our client's Ft Lauderdale roof repair is carried out with the highest standards and practices in the industry. Our team of experienced professionals will work with you one on one to ensure you're roof related issues are taken care of so you can handle any situation that comes your way.
Commercial Roof Installation and Roof Replacement
Are you in need of a qualified commercial roofer for your property? Whether you need a brand-new installation or an emergency repair, our experienced professionals are ready to help. We've been providing premium roofing services in the Ft Lauderdale, Florida area for many years, and we're ready to put our tools and skills to work for your company.
Residential Ft Lauderdale Roof Repair and Replacement
Are you trying to fix tile damage due to storms? Has your original roof begun to deteriorate? Repairing roof issues is essential if you want to protect your property from structural damage, pests and water damage. In addition, investing in a new roof will instantly upgrade your curb appeal and increase your home's value. Let CMR Construction & Roofing lend a hand. We enjoy helping local families find ways to protect their most valuable investment by using the industry's best materials. From metal roofing to custom tile roofing, we can help you find a solution that fits your needs, style and budget.
Are You Searching for Quality "Roof Repair Near Me"? Call CMR Construction & Roofing
Is it time for your next roof replacement or roof repair in Ft Lauderdale, Florida or a surrounding city? Then call CMR Construction & Roofing today. Our friendly staff is available now to answer any questions you may have, and can also schedule a convenient appointment.