Residential Roofing Services
We deliver longevity and quality.
Your roof depends on each step of the process and each layer of the roofing system. That's why we use the highest grade products available.
Residential Roofing Services
We serve families and business owners recovering from catastrophic storm damage. Since our founding, we have expanded to provide comprehensive services for repairs, roof replacements, and new builds.
WE ARE STORM DAMAGE EXPERTS
Specializing in nationwide rapid response & top-performing roofing systems.
Storms cause serious roof damage that can range from complete destruction to issues that are invisible to the naked eye. Our experts use advanced techniques to detect issues beyond missing shingles and broken tiles that lie beneath the surface because undetected problems can become the most expensive to fix.
Quick & Easy
We help you resume normal life as quickly & easily as possible.

Fast & Accurate
Over 20 years in business, we have streamlined the installation process to provide you with efficient roof repairs and replacements while exceeding performance, protection, and curb appeal standards.

Transparent Process
We provide you with a comprehensive roof inspection report so you can see the damage for yourself.
No-Obligation
We know how important it is to understand the condition of your roof. That's why we provide free inspections with zero obligation.
We make it easy to determine the condition of your roof with FREE ROOF INSPECTIONS year-round.
We use the highest-quality roofing systems in a variety of styles to ensure your roof looks great, adds value, and offers superior protection against severe weather. Beneath the surface, we use advanced products to optimize your roof's performance and add layers of protection to your home, like Titanium UDL underlayment made of NASA-developed materials. By combining premium details and accessories with durable and elegant roofing materials, CMR installs roofs that last a lifetime.
The History of CMR Construction & Roofing
We have built a reputation for exceptional work and customer satisfaction for over 17 years. Since then gained numerous national certifications and an A+ Rating with the Better Business Bureau. Our goal is to provide the most comprehensive roofing program available.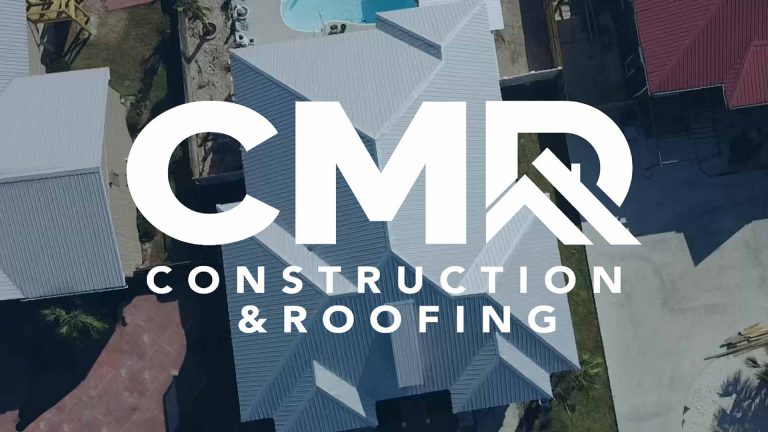 CMR Construction & Roofing opened our doors in 2002 to serve families and business owners recovering from catastrophic storm damage. Our goal was simple—help people resume their lives as quickly as possible under a beautiful roof that would protect against future storms. We continue to deliver on our promise by providing top-of-the-line roofing systems and fast, accurate, and reliable installation techniques that help to ensure your roof lasts.
We employ hundreds of professionals nationwide, each highly skilled in their areas of expertise, to deliver superior results from start to finish. Your dedicated roofing expert guides you through the process, helping you understand what to expect and the progress of your roofing project. Your CMR representative will be there to ensure your roof and experience with us exceed expectations.
Residential Roofing Projects Gallery
View some of our recently completed residential roofing projects below.
CMR has a fantastic team of people who care about their work and the clients that they serve. Their "when speed matters" motto is backed by expertise, accuracy, and dedication—just like our team here at RSS. I'm proud to partner with this fine group of folks.
Ryan Sieg, Sponsored NASCAR Driver
CMR takes great pride in providing an excellent experience for our customers.
Professionalism
Very professional, does what he says he is going to do , On time for meetings. No pushy sales tactics. So far so good.
Customer Support
Very pleased with MarkBurkhalter always return my calls. Took a while to get my roof but that is understandable as soon as my tile came in less than a week my roof was up. To remove the tile they did it in one day so far i am very pleased with CMR and Mark.
Thank you.
Vince Grant and the crew at CMR did a great job replacing my roof on Marco Island. I was one of the first people in my neighborhood to get a full tile replacement after hurricane Irma. Glad I made the choice to go with them.
CMR offered a free roof inspection. Milton was great — he was thorough, fair and honest. He sent images and walked me through the process. It was a pleasure to work with this company!
We are proud of the recognition we receive for our craftsmanship and commitment to helping the communities we serve.