Thank you for joining us at the HGV Tournament of Champions!
CMR Construction & Roofing provides top-quality roofing services for property owners across the nation. We are ranked as the 10th-largest roofing company and have been entrusted to help build and restore communities one roof at a time.
20 Years of Excellence in Roofing Services
Our goal is simple: help people.
The founder of our company opened CMR to help families and business owners recover quickly from catastrophic storm damage. and stay protected for the long term. It was our mission to provide top-quality roofing services that help people and restore the communities that we served. Over the past 20 years, our focus has expanded, but our mission remains the same—to help people like you.
We protect and preserve American communities one roof at a time. Whether you have a new construction project, are ready to upgrade your building's curb appeal, or need rapid response roofing services following severe storms, CMR is here to help.
Longevity & Quality
We use the highest-grade products available to provide lasting protection & beauty

Premium Details
Attention to detail helps to ensure you get the most value from your roofing system— many of our roofs are built to last 100 years!
Materials That Matter
What your roof is made of and how it's installed is what makes the difference between life-saving protection & devastation.

Superior Products & Expertise
CMR provides top-of-the-line roofing systems and the experts you need to ensure it's installed right the first time.
Severe weather can lead to serious & costly damage.
Rapid-response roofing services are vital to the health of your property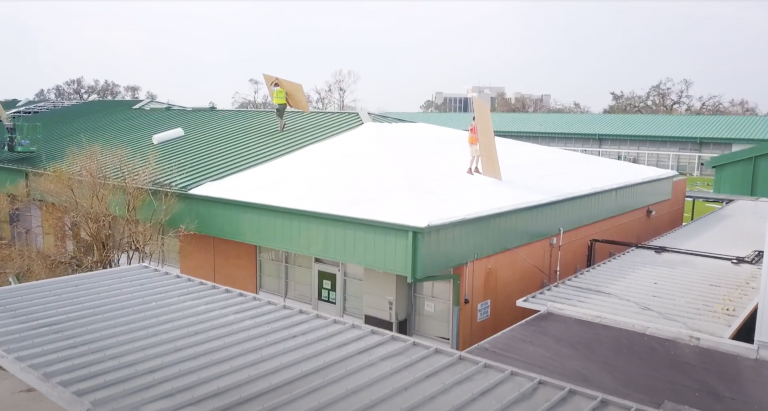 We continue to deliver on our promise by providing top-of-the-line roofing services, systems, and techniques that help to ensure your roof lasts.
Discover what percentage of the US is affected by severe storms:
Tropical storms, hail, thunder and lightning, and tornados are regular threats to property owners throughout the country. Though many of these types of storms are seasonal and regional, they are not always predictable or avoidable. As weather patterns continue to change, storms are moving beyond the hail belt, tornado alley, and hurricane coasts to areas where buildings were not built to accommodate that type of severe weather. CMR is here to provide the roofing services you need to fortify your property by upgrading or reinforcing your first defense against storms—your roof.
Understand the risks associated with storm damage.
Many times, the most dangerous and costly storm damage is not obvious. The issues that are difficult to see from the ground get overlooked the most frequently, leading to deeper damage within your building that is expensive to repair. Contact us to speak with a CMR roofing expert. We'll help you schedule a no-cost professional roof inspection & provide you with a comprehensive report so you know exactly what condition your roof is in.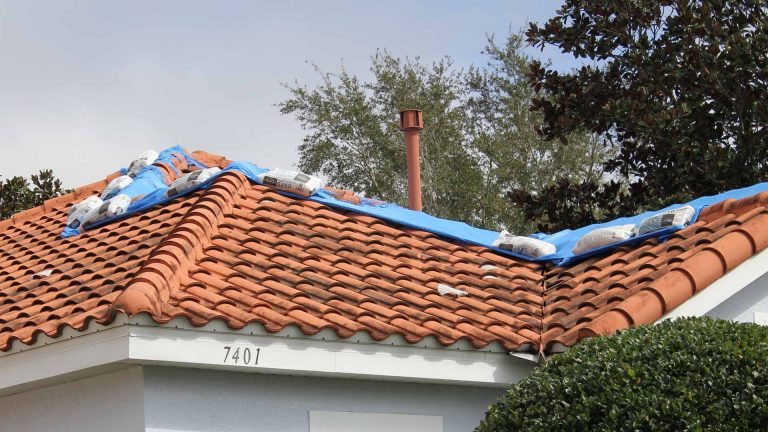 Storm Damage Roofing Services
After a storm hits, choosing the right roofing services and team is critical. You need a company you trust to fix or replace your roof quickly, without sacrificing quality. That's what CMR is known for and why we've adopted the motto When Speed Matters.
Hear from our client, Philip Martin, the Superintendent of Terrebonne Parish. Our rapid-response team worked with him to complete the restoration of schools within weeks following Hurricane Ida so children could return to class and parents could get back to work. 
If you need roofing services following a storm, every second counts. When Speed Matters, you can count on CMR.
Trust the expert roofing services provided by CMR's award-winning team.
We take great pride in our exemplary performance
and pay close attention to customer satisfaction.
Our success is based on long-term relationships with satisfied clients
who expect and receive exceptional quality at consistently fair prices.
Professionalism
Very professional, does what he says he is going to do , On time for meetings. No pushy sales tactics. So far so good.
Customer Support
Very pleased with MarkBurkhalter always return my calls. Took a while to get my roof but that is understandable as soon as my tile came in less than a week my roof was up. To remove the tile they did it in one day so far i am very pleased with CMR and Mark.
Thank you.
Vince Grant and the crew at CMR did a great job replacing my roof on Marco Island. I was one of the first people in my neighborhood to get a full tile replacement after hurricane Irma. Glad I made the choice to go with them.
CMR offered a free roof inspection. Milton was great — he was thorough, fair and honest. He sent images and walked me through the process. It was a pleasure to work with this company!
We are proud of the recognition we receive for our craftsmanship and commitment to helping the communities we serve.